Things are going well with the Asylum. After my most recent post I had a couple of days of repeat workouts. I re-did the Speed and Agility, Strength, Back to Core, and Vertical Plyo workouts. Then, yesterday, I got introduced to a new workout, Relief.
Now I have been tricked by Beachbody workouts with friendly sounding names before. For example the TurboFire 55EZ workout is far from easy. And the Insanity workout, Max Recovery, didn't seem like too much of a recovery -- more like a different type of effort. I was thus pleasantly surprised to find that the Asylum Relief workout was actually twenty-five minutes of pure stretching. Just what my body needed! I felt much better after all that stretching yesterday.
Today, I got to explore the main workout of the Asylum program, Game Day. This workout is a little bit longer than the rest at an hour. (The other workouts are usually 40 - 45 minutes.) Shaun T got me focused for the workout right away with his talk of being in the game. Funny, yes. Motivating, yes. In Game Day, you get to "complete" in various events. After the warm-up, we started in with a distance run of around seven minutes. We did high knees, then "ran up hill" (which was basically one armed floor sprints) and then did more high knees and high knee sprints. Following that we completed in track and field and did some long jumping and the like with the agility ladder. We went on to do other sporting themed things, which I will name in random order. Early on there was a tennis segment which involved running in the ladder and doing some tennis arm movements and jump.s There was wrestling in which we did plank floor exercises. For basketball, there were exercises with squats (to pick up the ball) and jumping for shooting the ball. There was a swimming and surfing segment in which one did a bunch of back-work, again on the floor. In order to make sure we were set for soccer, we did a kicking sequence, followed by juggling/running bit. I got to practice my skating with a speed skating segment that included lateral jumping. For football, there were wide-leg sprints, shuffles, and jumps over the ladder laterally. There was a mountain climbing segment that had one doing plank chest and lat work. There was a baseball segment with pitching and hitting (in which you "hit" and then jumped 90 degrees and then hit in the other direction).
This workout was quite tough, but it was fun! All the focus on sports did, corny as it sounds, make me feel like an athlete. Unlike some of the other workouts in Asylum, Shaun T did a great job explaining each workout, which allowed for some breaks to get water and regroup. I really appreciated this, especially as this was a longer workout.
I have now completed all of the Asylum workout except for Overtime, a fifteen minute workout that will get tacked onto Game Day towards the end of the program. Vertical Plyo is definitely the most difficult workout in this program (and the hardest thing I have ever put my body through), probably followed by Game Day. I like the program a lot as a follow up to Insanity. It's close enough to the original to make me feel like I was prepared for Asylum but different enough to be new and exciting and to progress my fitness.
In completely unrelated news, I got an early start on my birthday, coming up on Sunday. Mom came to visit last Saturday and brought me a much wished for
blue
velvet cake! (While the cake is totally lovely in real life, my attempts to take a picture ended in failure. This image does not do the cake justice!)
I also finished up the baby blanket for my brother and sister-in-law's baby expected in June.
That being said, I am excited to make my next project. For Valentine's Day, Seth got me yarn and a pattern for a shawl. With the needles I got from Mom for my birthday, I am ready to knit one of my first non-blanket projects in a while.
I actually have plans to branch out from blankets for at least a little while. I have a cabled stole and sweater in the knitting queue next.
I will also have to make time for my reading as Seth got me a lovely B&N gift card for my Nook for my birthday. This will come in handy for when the times when the digital libraries don't have something I really want to read. I already downloaded around four samples of books I have been wanting to check out but that the library doesn't have. My Nook will also be rocking it in new style in the cover he got me.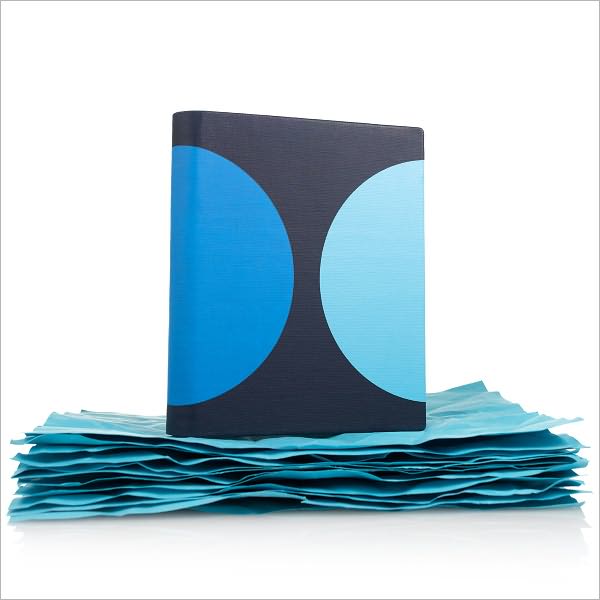 Super cute! Seth got it because he said it reminded him of our wedding motif that he designed. There is also a jaunty green half dot on the reverse of the cover. All in all very exciting.
As an extra bonus, I am taking off tomorrow and Monday to get some rest. I have been tired, as work has been busy for all. A nice four day weekend for birthday celebrations will be just what I need!