Well, it's been eons since I've written. I offer this excuse: all of the Star Trek series are up on Netflix streaming. Enough said. Some top news headlines.
1. For those interested in the pellet stove update, we're continuing to work with our board. They have generously allowed me to come and speak at their meeting on Thursday, so hopefully I'll have more news soon.
2. Exciting! I am going to San Francisco on the 23rd for a
conference for work
. It's going to be with DialVision, the company that we rent our Phonathon software from. Bottom line for non-Development types: I am totally going to geek with other professionals who call people and ask them for money. Special bonus: the man whose Phonathon blog I obsessively follow will be there. I have promised my boss I will not embarrass her by acting like a total fangirl when I meet him.
3. I have been rollerblading. I got a pair of
skates
for $27. While I had wanted roller skates they were not to be found. On my first trip out, I skates around what I call "the block," an approximately two mile loop near our house. The skates rubbed against me so much, I have a cut and bruise that are still healing. I thought that the amount of skating up hill was partly to blame. So, on Sunday, I tried blading along the local
Rail Trail
. The local trail goes from Amherst all the way to Northampton and is getting extended through Easthampton and beyond. The part is Amherst is absolutely lovely and goes past many nature preserves and intersects with hiking trails. I skated around 3.5 - 4 miles (for around 40 minutes) and had better success with the skates. They were still a bit uncomfortable around the calf where they cut me last time, but I think I might be able to break them in.
4. Seth got me the new nook for an anniversary gift!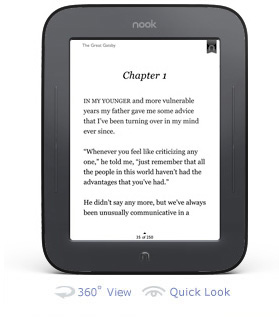 As with the other nook, which Mom is not happily using, I am completely obsessed! The battery life is markedly improved; a great boon for someone who reads a couple of hours a day like I do. It's much smaller and the whole things is a giant touch screen. As with the first nook, I can still take out library books -- the most important thing! They've definitely simplified the new nook, hence it's nickname as the "simple touch reader." I think this is for the best, as I only want to read on my reader. The addition of the social networking element is unnecessary and is something I am ignoring. I have not used the wifi on it much at all and as a result haven't charged it since I got it a month and a half ago! I have a cute little cover for it too -- it's Jonathon Adler like my last one.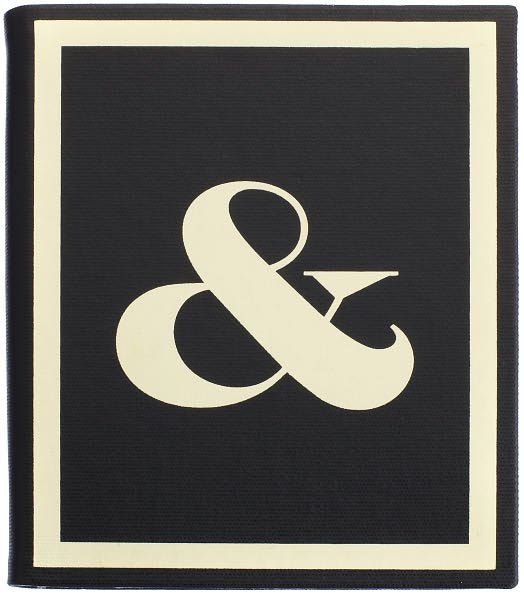 There is a question mark on the backside. Because I got this nook so early this was really the only designer cover option (and I had to wait ages for it!), but I am totally thrilled with the cover.
5. It's Seth and my first anniversary on Sunday. I can't even believe it's been a year! For a gift, Mom gave us the funds to put together and order a book of pictures from our honeymoon. We have a lovely proof album of our wedding pictures but never made prints of the honeymoon pictures beyond a half dozen we have framed in our upstairs hallway. Below is the book we created on Shutterfly. We can't wait until it arrives. What a great thing to have for our paper anniversary.
I'll be sure to post more follow up to this news and information about how we spend our anniversary. Plus, pictures of my new nephew, puppy Demo, who should be coming home next Saturday!