It's been busy with work (fiscal year end) and the (last) Phonathon and just life.
Fun event: We went to see
The Yarn Harlot
last weekend - we being Missy and Sean and Seth and me. Great fun. Seth said, "She is such a riot." And he doesn't even knit, although I think he recognized what she said from me somewhat.
(Missy gets photo credit for this image, but she said on Sunday that I could use it. I hope this is okay. She seems to have quite a lovely camera. You can see it better at her
blog
.)
This week was crazy because Lily wasn't feeling well. We went to the vet. This was a traumatic event for all concerned (Lily, me, everyone at the vet's office.) Lily is the loveliest cat in the whole wide world, but she gets a bit anxious at the vet. The visit did reveal good news: she's fine - she just had a bit of indigestion. She's on probiotics now for a little while and doing much better.
I have been working on Seth's blanket. It's about half way done, which is awesome considering I started it mid-March and am working on US 9 needles. Here are some pictures. Lily is in all of them. That is because she thinks the blanket belongs to her. (She, in fact, thinks everything belongs to her.)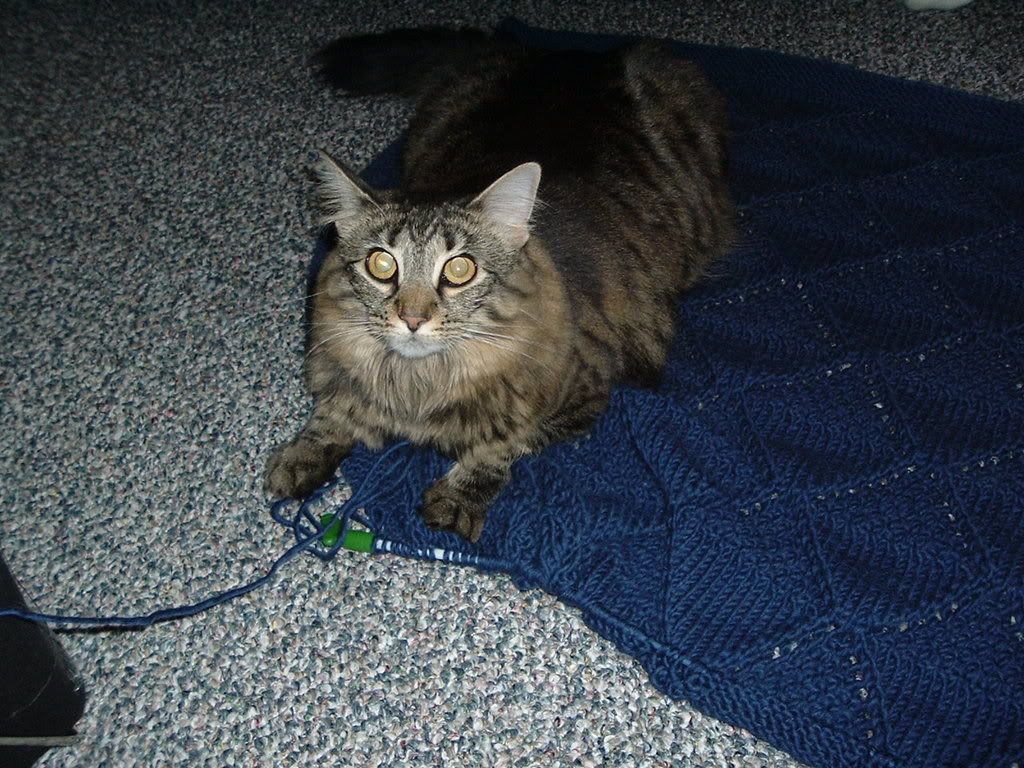 Sorry her eyes are overly glowing in that last pictures. She looked into the flash. Still the cutest kitty ever!