Here is the blanket that I have started working on for Seth. It's knit with Valley Yarn from Webs in Diamond stitch. Quite a good knit.
Here is the new art that Seth and I got at Faces. We have since picked up for the bedroom, the fourth and final picture in this set. It is of a cat pulling a table cloth with a fish bowl on top of it off a table.
Here also is the table that I got from my Grandmother. It fits perfectly in our living room. The disk chair that used to be there is now in the bedroom, lovely for quite reading time.
And here is the yarn that I am spinning using that roving from Webs.
Below, is a picture of the roving that Seth got me for my birthday. Also featured in that picture are the kitty, who loves all things fiber, and Seth's foot.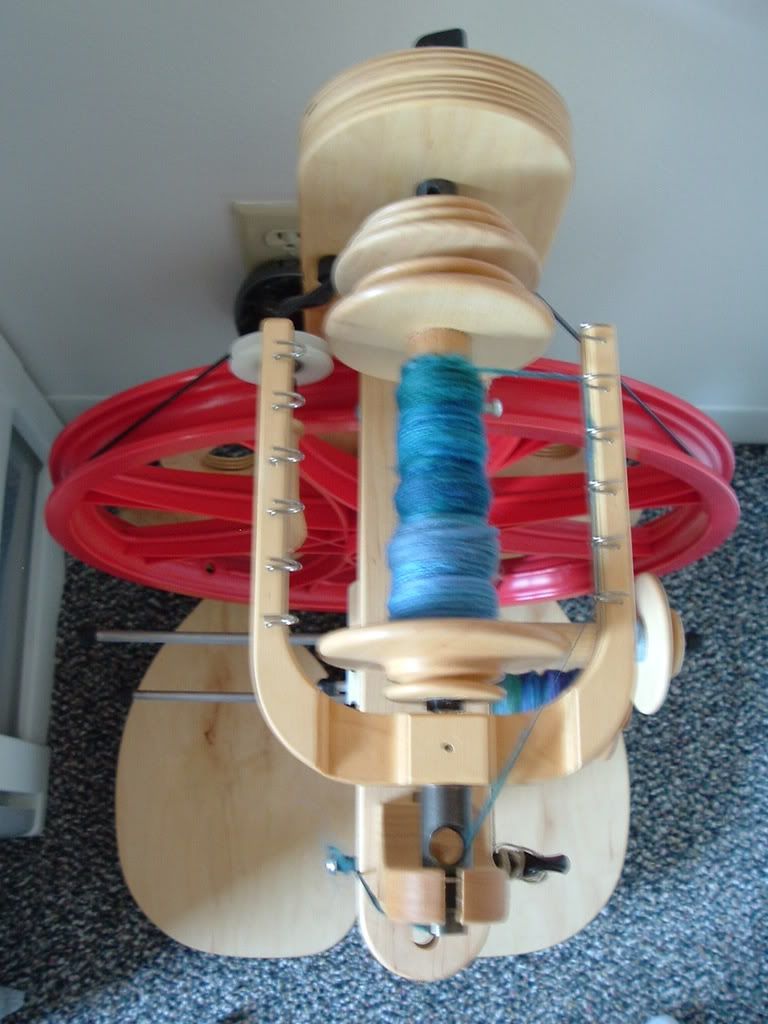 And here Lily is sitting on my lap all happy and drowsy.
There are the promised pictures from my earlier post and more! I'll keep you updated with the blanket and spinning progress. And, of course, more pictures of Lily.