The Volkie and I are not completely citizens of Massachusetts. I am register to vote here and have my new license. The Volkie is registered to live here and has awesome new plates. Look!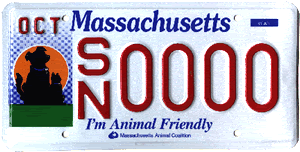 It may have taken all day, but now we are ready to live in our "new" home state.
P.S. First night of the Phonathon!