Last night was my good friend David's first professional wrestling match. As I have lived with David and know him quite well, I wanted to go and support him. That being said, there were going to be a lot of wrestling going on that wasn't going to be David, meaning that I didn't have to pay
that
much attention. With that being considered it only made sense to again bring my knitting to a professional wrestling show. (Recall I did this when I went to the show at UMass.) Also, David requested that I do so. And, since it was his night, who was I to refuse that request.
I thought a great deal about what project to bring. I could bring the sock - after all, it did quite well at the UMass show. But I am about to knit the heel flap and turn the heal (for the second time) and I didn't want to have to pay that much attention. Truly I wanted to bring the blanket I am knitting. It is lovely and fun and everything one could want in a project, but, as Seth said, it was a bit
much
.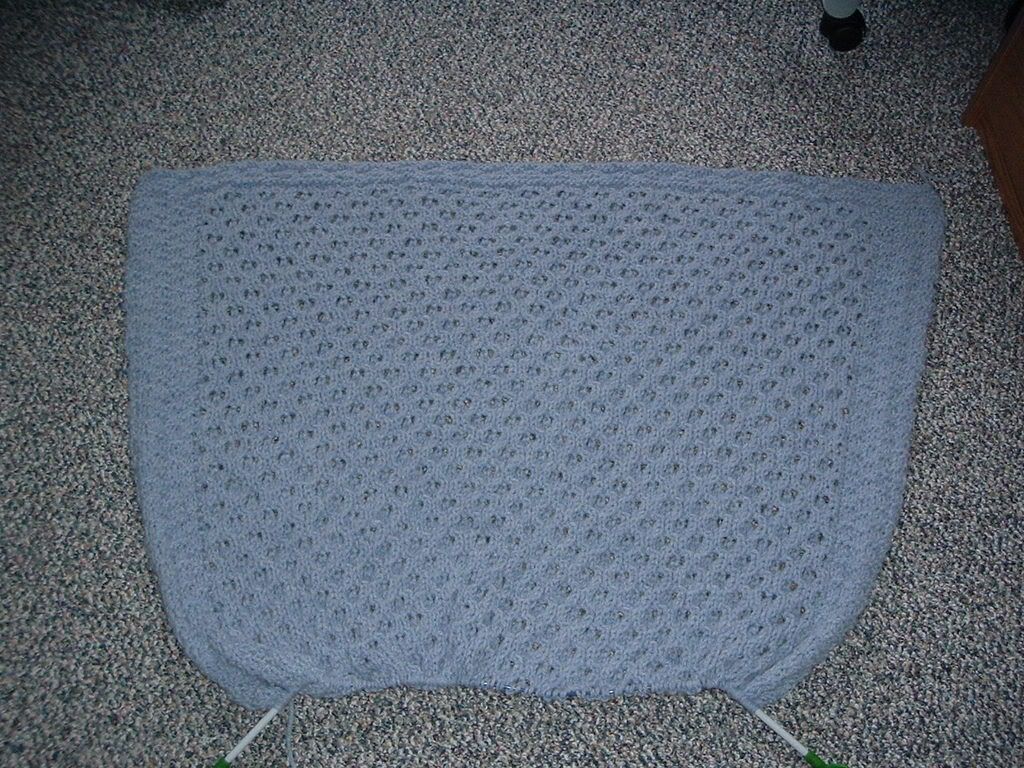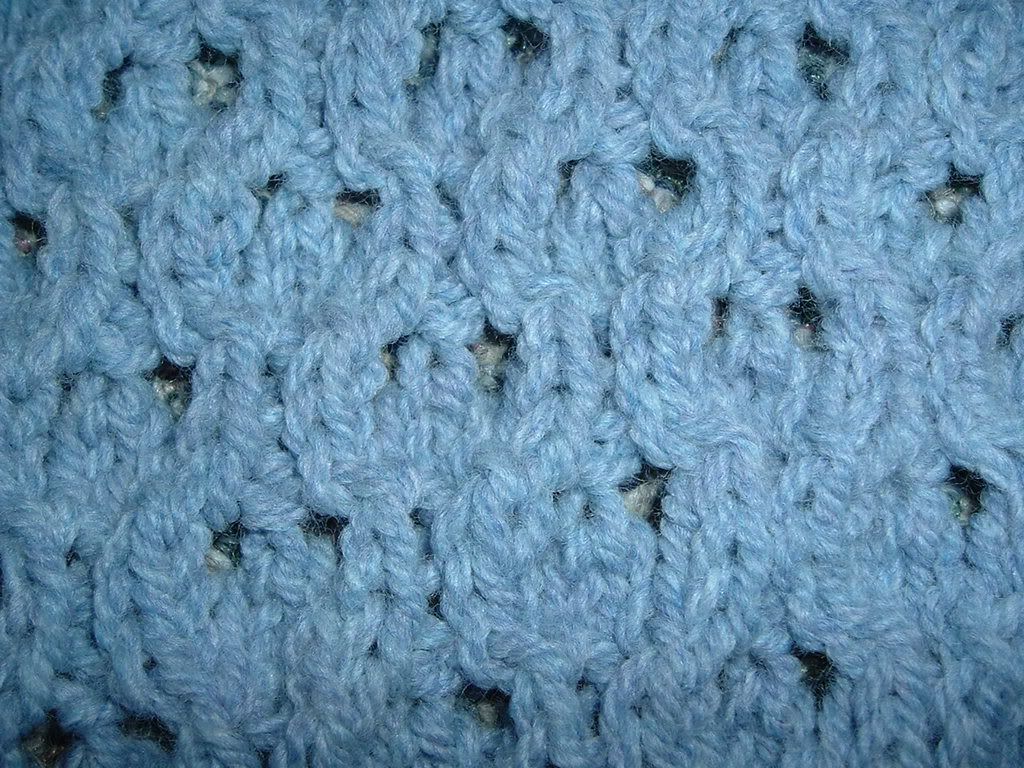 Then I remembered I had some cool yarn. Yarn from
Missy
via Seth. Lovely yarn that she sells online at her store
Keegan Lane Yarns
. The yarn is called Eight Crazy Nights - for Chanukah. Now I am not one for intense yarn love. I pretty much knit with anything and most often knit with acrylics, which are sometimes gross, but when you have to buy enough to make a blanket - well they are cheap. So, I don't usually think about yarn. But then, oh, oh, this yarn.
It was love at first long tail cast on. Lovely wool and alpaca. Glorious! Seth even called Missy during the wrestling to tell her because I was going on so. (Apparently she didn't seem surprised that I was knitting while watching wrestling....interesting.)
Patrick
took a picture of me knitting on his cell - I'll have to see if I can get it. Apparently I am not even looking at the wrestling in the shot. It was agreed by all that this was appropriate. Although, to clarify, I did see most of everything - I just have to look down at my knitting now and again. The yarn is making a scarf in horizontal herringbone stitch.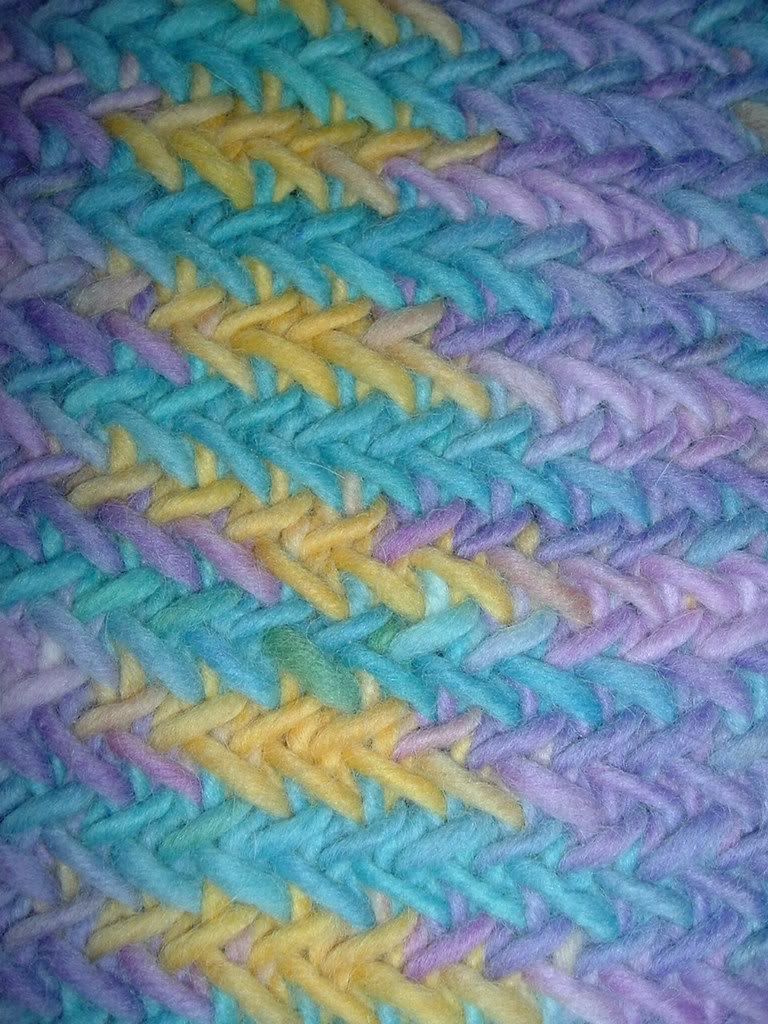 It's moving very quickly, as a woman commented after the show.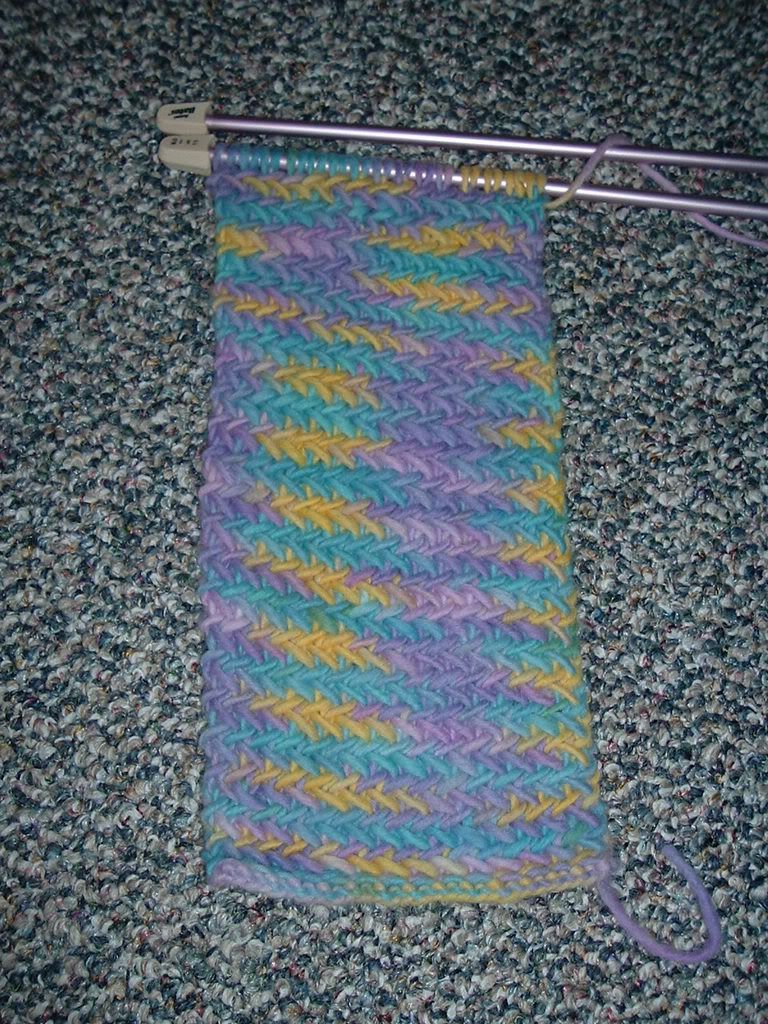 Incidentally, David did quite a fine job at the wrestling match. He should be wrestling again the first weekend in February. Seth, Patrick, and I (that's the group I went with) are all planning to go again. Additionally convenient is the fact that the show is in Southington, so I can visit with my family at the same time.
(Funny side story. I purchased this lovely bag for my knitting at Webs during their sale. A perhaps slightly-more-than-I-should-have-spent style bag. I bring it home and now sooner do I take it out the bag then this happens: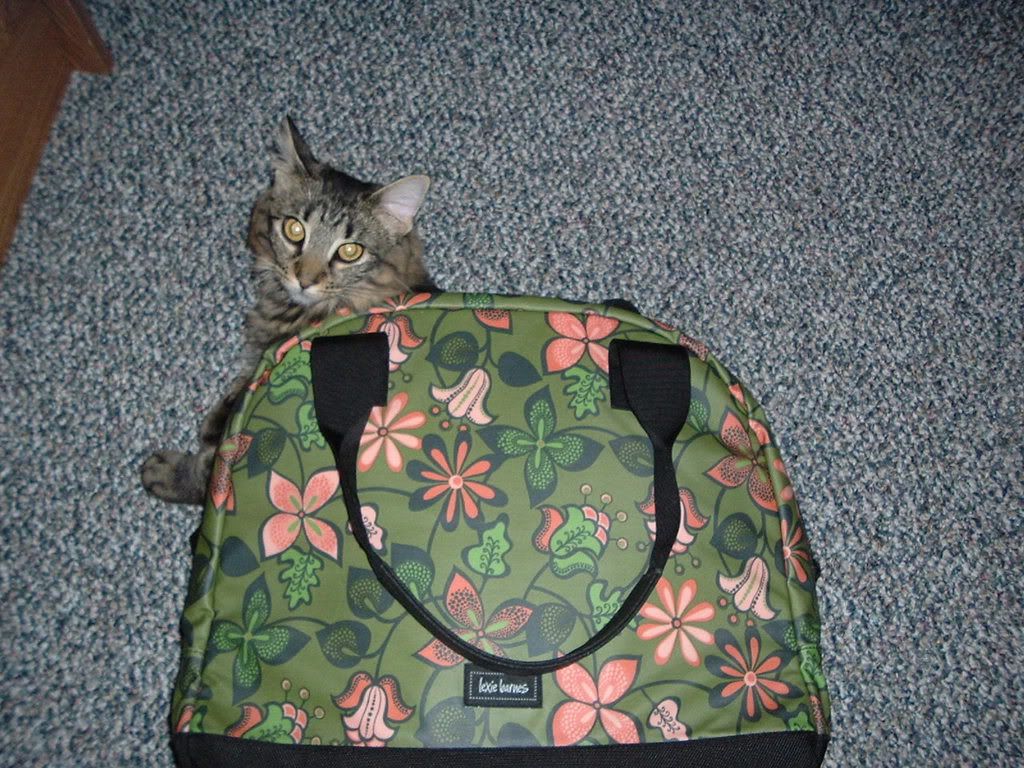 Oh, kitty!)
n.b. It has come to my attention that I have never mentioned this: I don't proofread my blog posts before publishing them. That's just too much for a blog, which I feel should be informal. I apologize for any sort of illiteracy that you may have been plagued with when reading this.