Here it's the same old, same old. Work, tea, evenings, Hoober, knitting, playing with Lily. How ever I do have exciting pictures below!
Finally finished, the striped sweater! I made it and Mom, hero that she is, assembled it (shudder!). It is completely wearable and ready to go.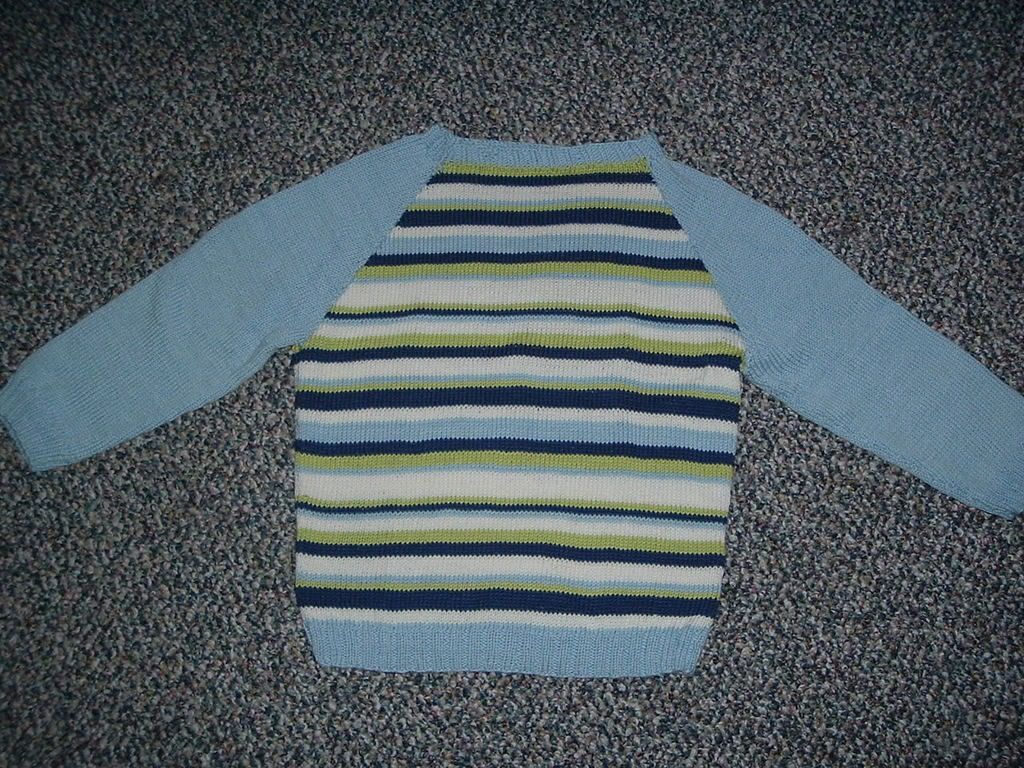 And, of course, a close up. This sweater was knit with sports weight cotton on US 4 needles.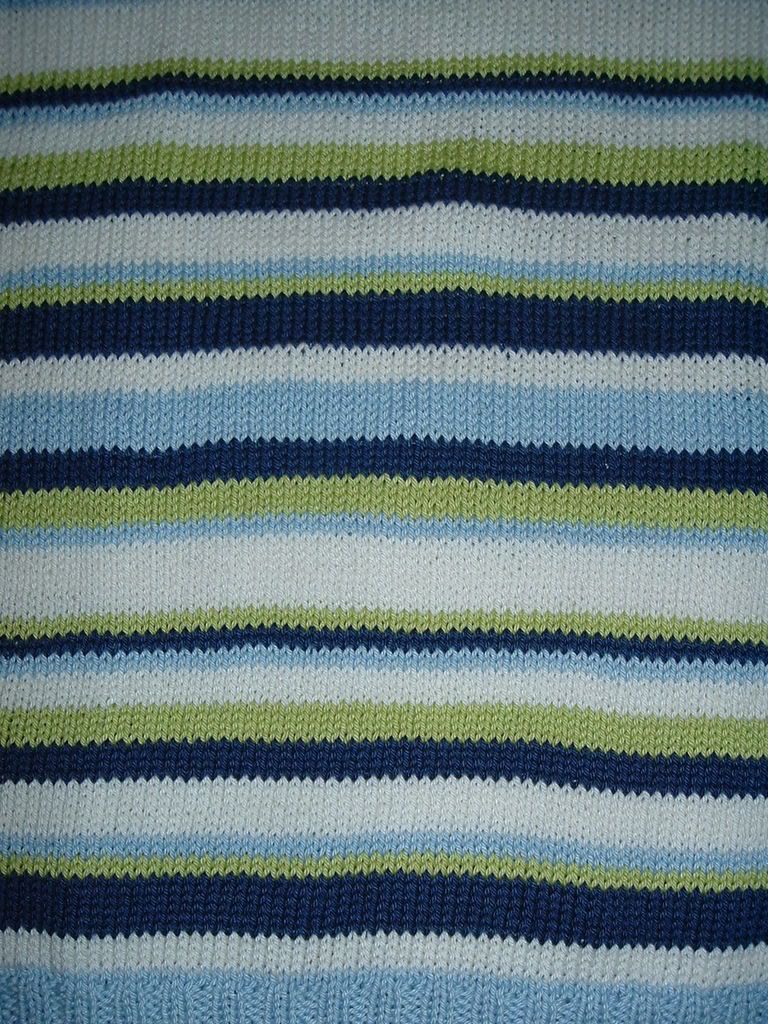 Below, Greg's still in progress blanket is making moves towards the half way mark. Knitting a blanket on US 10 needles is a forever project. Good thing I am enjoying it - makes a very good DS9 watching project. I am using Bernat Softee Chunky in Circus, a variegated. I love the yarn. Who says acrylic isn't nice? Oh, and I'll be picking up stitches on the sides to continue that great border on the bottom all of the way around.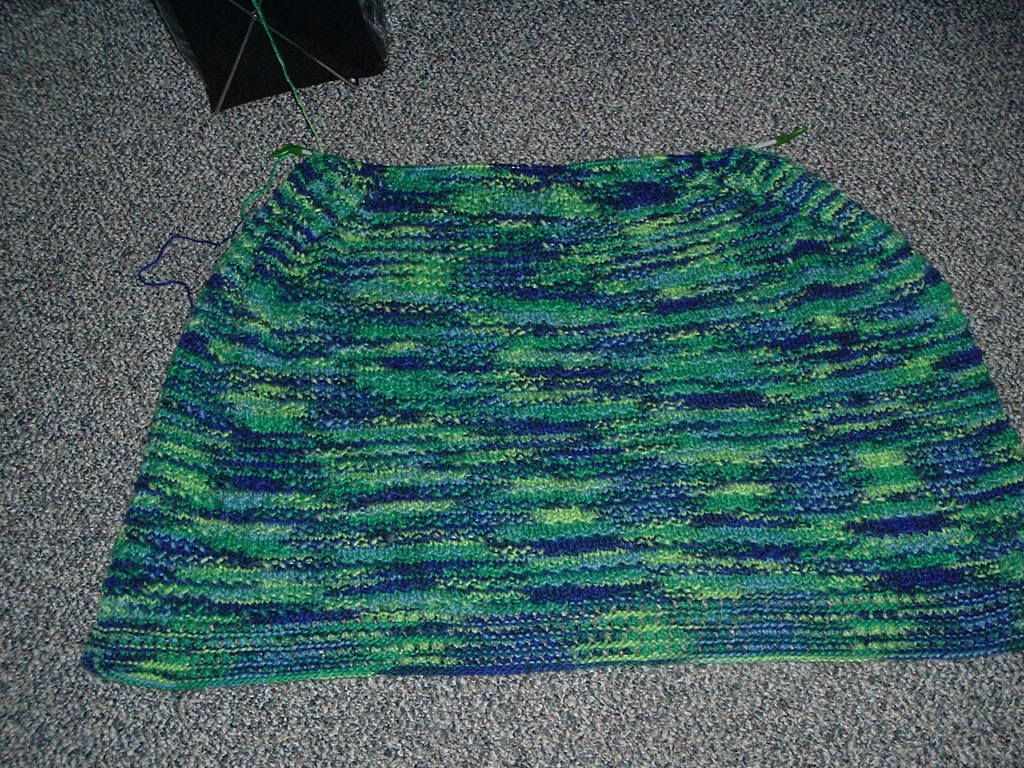 And, of course, a close up.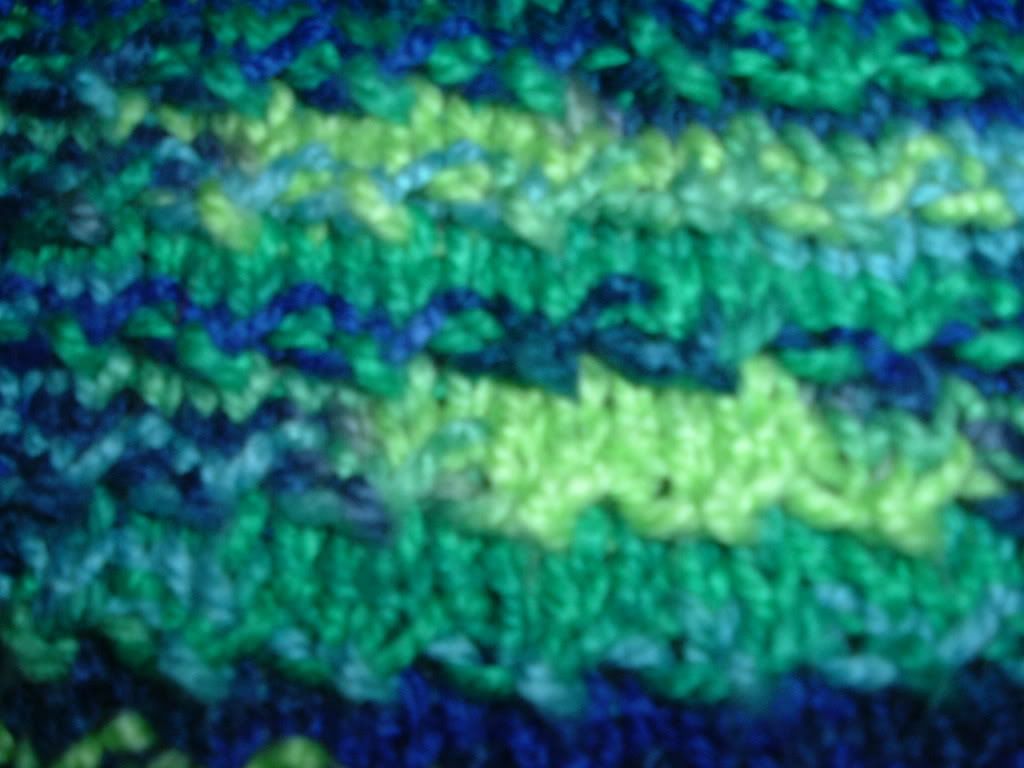 Also, in progress, my first sock. It's being knit on US5 circulars - two of them in fact using a sport weight yarn. I am still working on the leg part. It's a K2, P2 basic rib for 6 inches. I am moving along slowly with this but looking forward to the exciting turning the heel part coming up... eventually.
Because I am talking about knitting, I will show Lily playing. I got her these balls with rattles in them. They look like tiny yarn balls. She likes to play with them if I pull them along on a piece of yarn.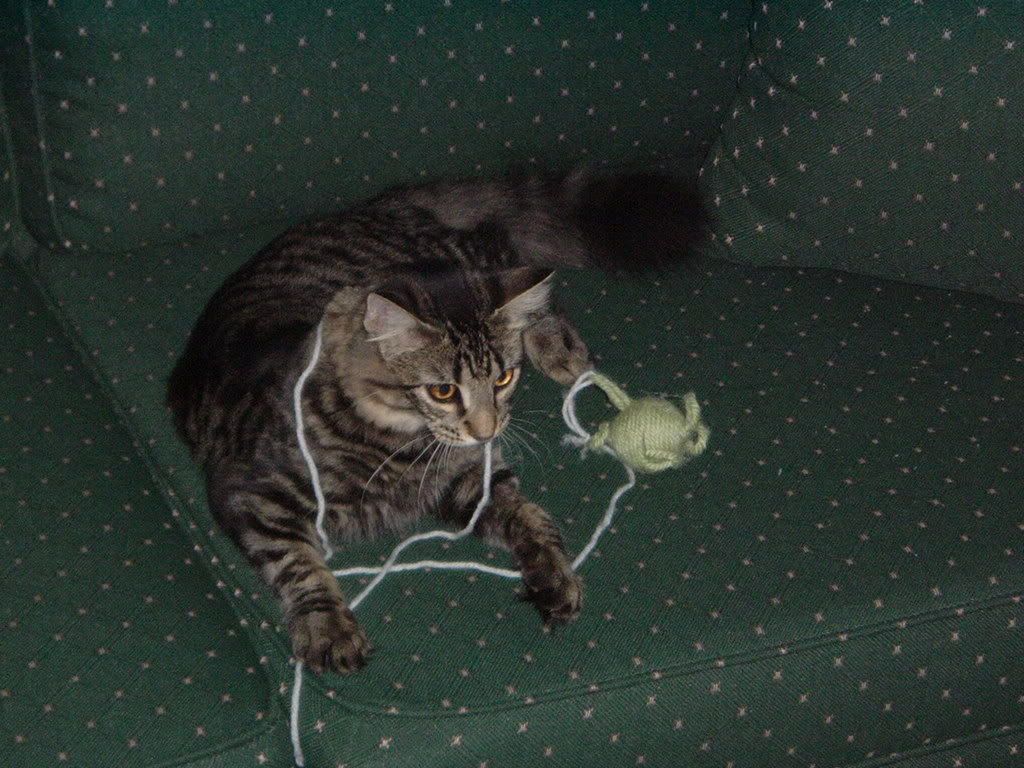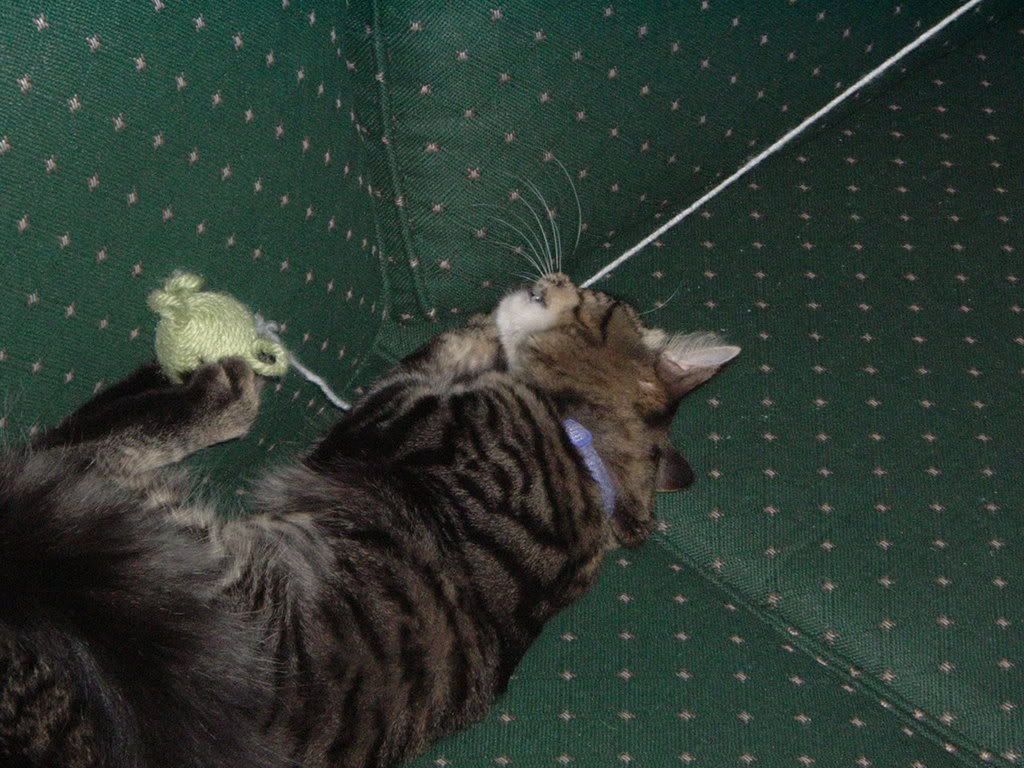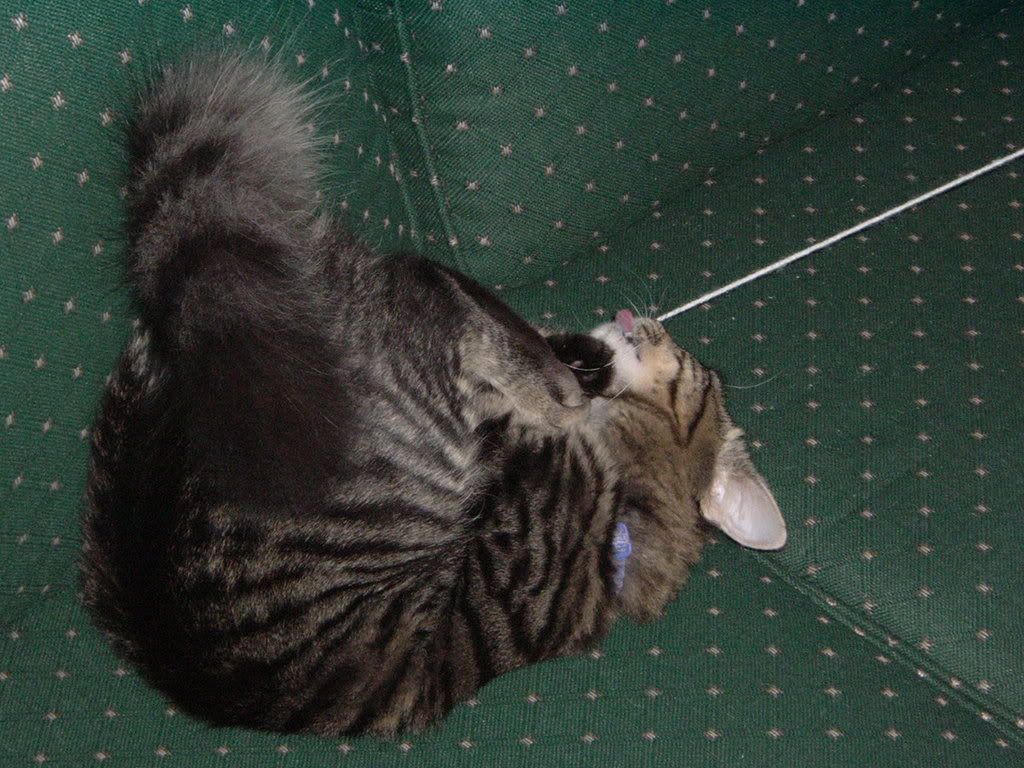 Clearly that situation escalated. She does get going.
Good news: Dad is coming up to visit tonight, and we're going to go over to my office at Smith. (I have permission to be there.) While we're there I will take some pictures to post so you can see where I spend 35 hours of my week.