Here are the much promised office pictures.
A few basic views of my desk, filing cabinet, computer, printer, et cetera.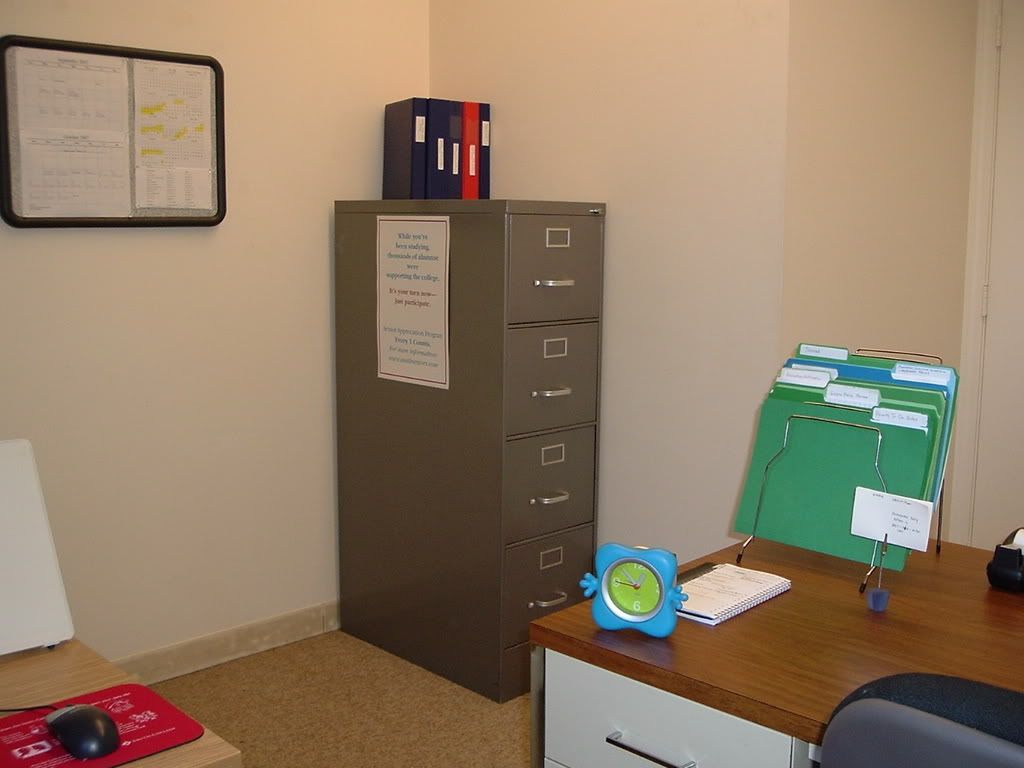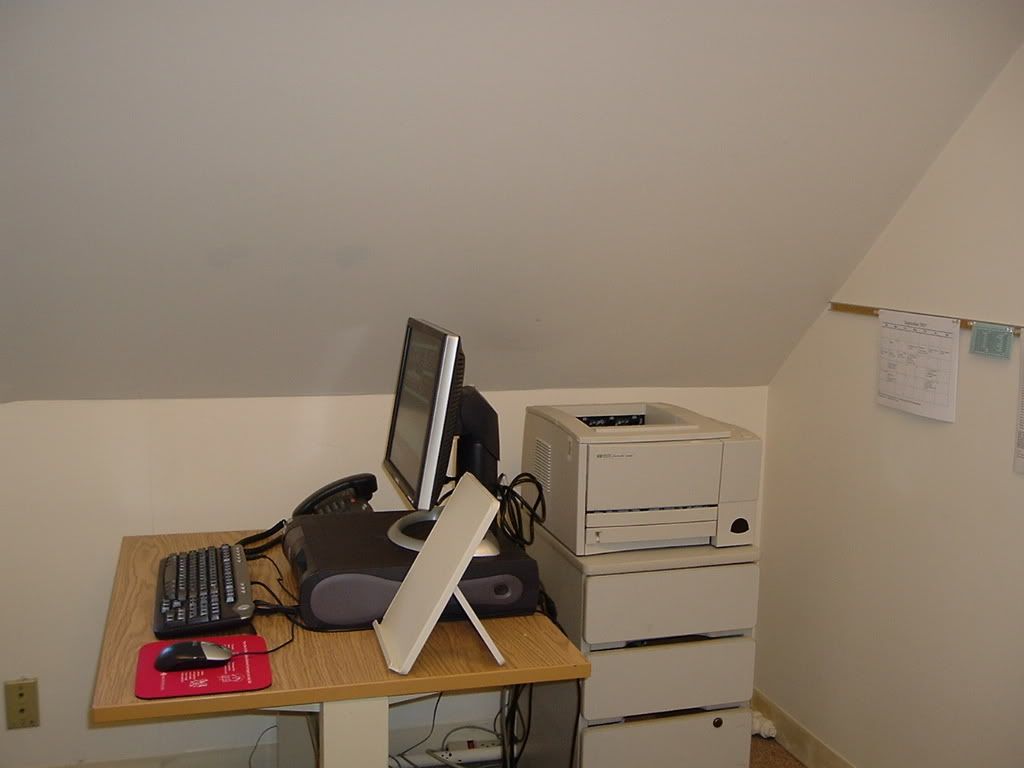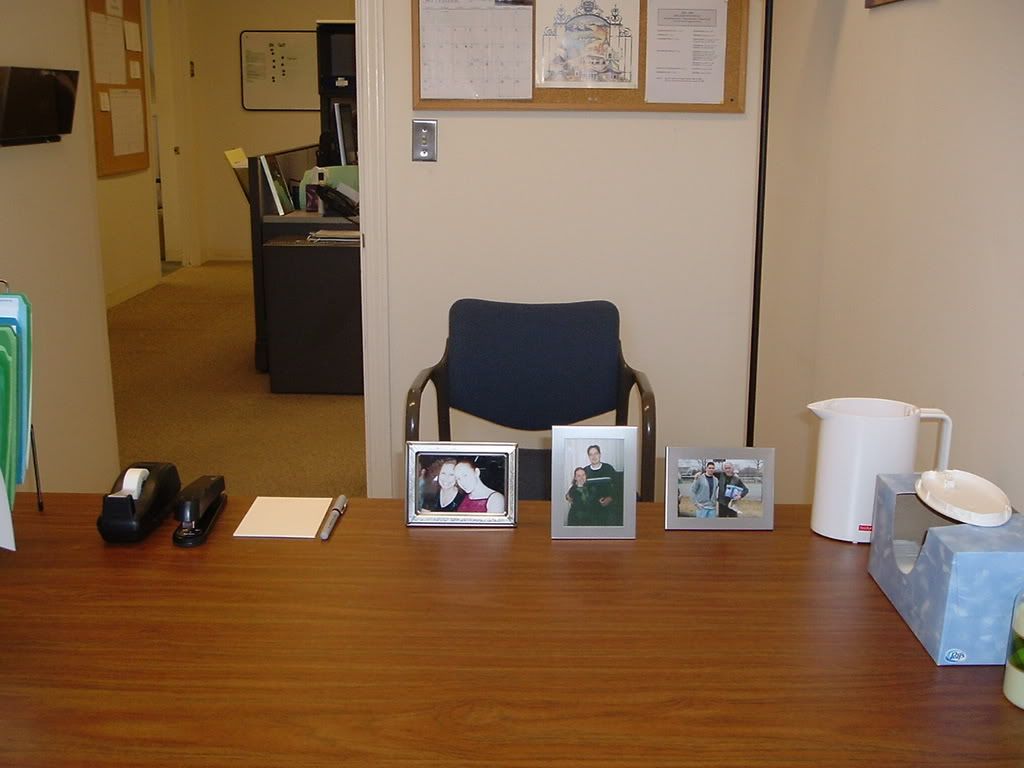 This is the view out my office window. It overlooks the roof.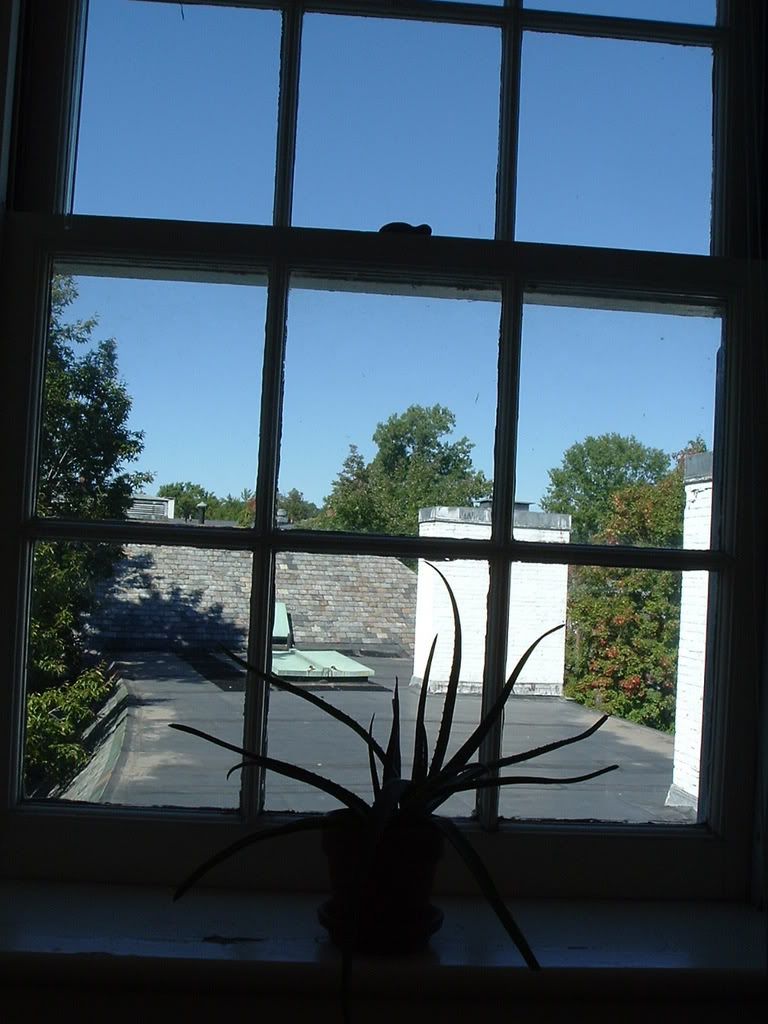 And, just because it's cool, the nameplate on my door.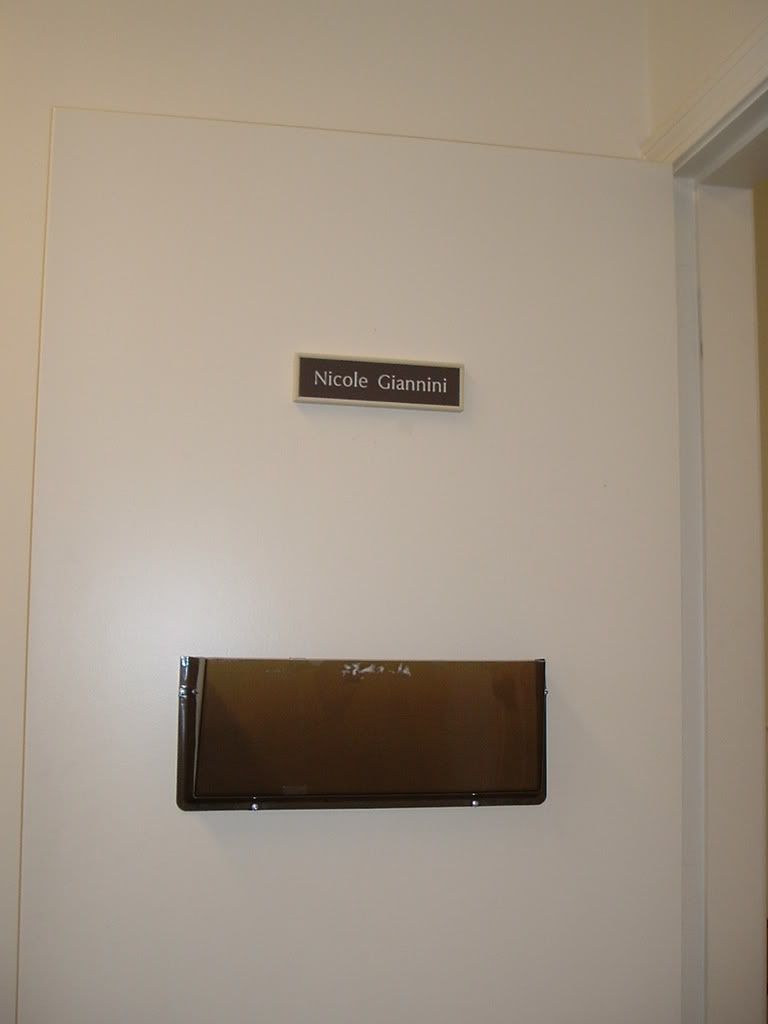 Not a bad place to spend 35 hours a week.