I spent a lovely weekend at home getting to see the entire family. Mom. Dad. Greg. Tom. I brought my camera home to take pictures of the blanket I knitted for Mom.
Here are two pictures of the blanket: one close and one not.
And here is a picture of my favorite furry brother, Tom. Doesn't he look majestic in his old age!
And here are a couple of shots of our backyard in the rain. You can still make out Mom's beautiful gardens.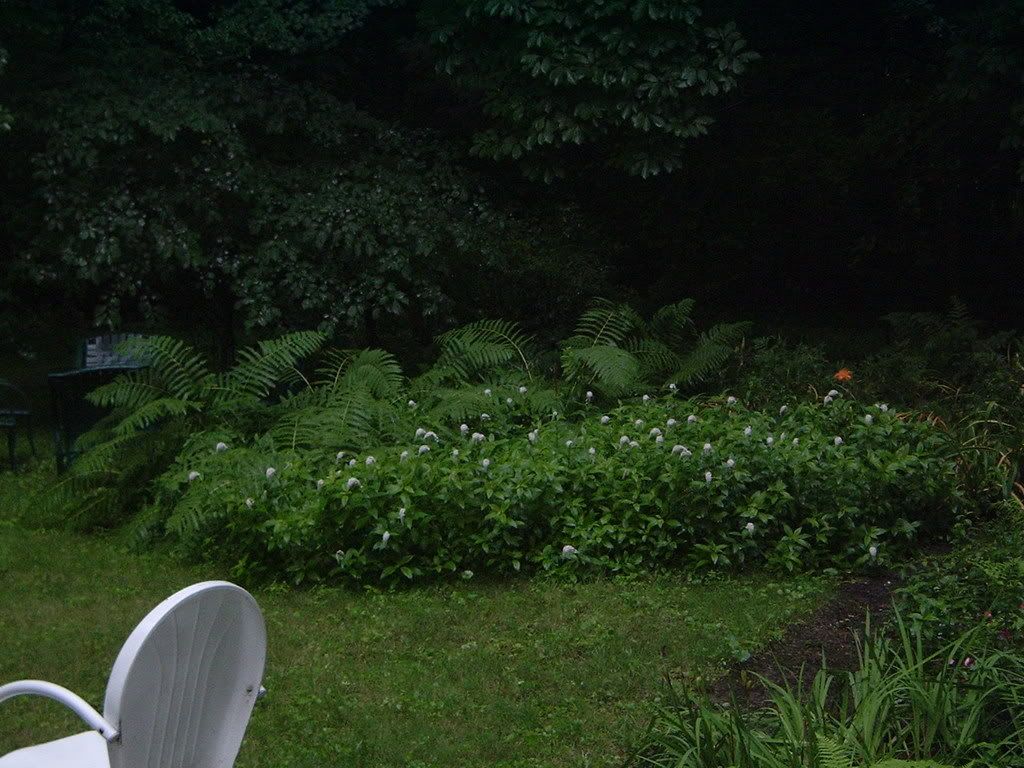 And, finally, here are the three mugs that Mom got at the Yale Co-Op in New Haven. We all had a delicious blend of green tea by
Harney and Sons
called Bangkok in these mugs after dinner.